Feynman diagrams turned into abstract art.
A figure from our 2010 EPL paper (showing Feynman diagrams for the perturbation expansion in the number of Andreev-reflections from a superconductor) was chosen to be turned into cover art for EPL Vol. 96 Oct 2011.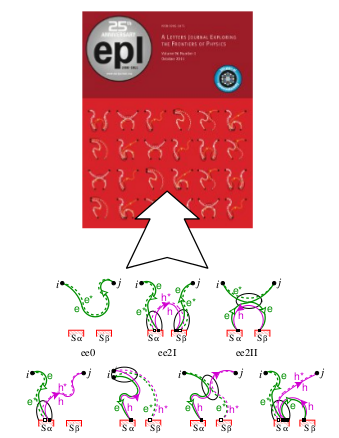 The artist Frédéque Swist spotted an aethetic aspect of my diagrams (lower part of above picture) which I had not really intended. Playing with composition and colour, he made a rather arresting cover image for EPL. For a closer look at his work, here is the pdf of the cover.